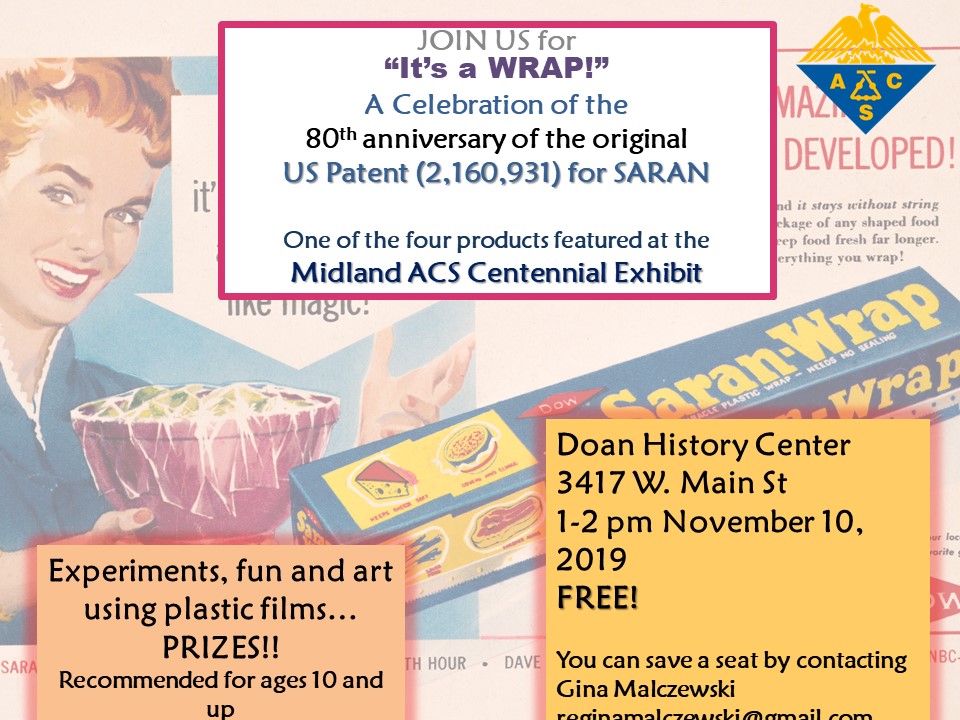 Upcoming Public Educational Programs – Fall/Winter 2019-20






	
Date
Time
Location
Event





	
November 10
1:00 PM - 2:00 PM
Doan History Center
"It's a WRAP!" - The Science of Saran and Plastic Films 



	
December 15
12:00 PM - 4:00 PM
Doan History Center
Christmas Chemistry/TBD







All the ways in which the Midland ACS looks to make a positive difference in our community!!!
Educational and Community Outreach
FREE hands-on teacher workshops compliant with current standards are offered by request.
Community Events
Kids Day at the Midland Mall occurs yearly with different themes and activities for families and children.
Midland Riverdays are annually supported by the ACS to ensure community bonding and fun during this summer event.
Specialized Programs
"Scientific Wonder and Artful Genius" provide hands-on experiences for a variety of audiences.
Science Cafes offer interactive experiences with speakers and more throughout the course of the year.