Under this tab, you'll find these pages:
Education is the cornerstone of our society.
The ACS Midland Section holds dear to this statement. To foster the next generation of chemists, kids need to be introduced to scientific ideas early. 
The hope of our educational programs and activities is to spark imagination and innovation for the years to come. It is our wish to provide materials to be used towards this goal.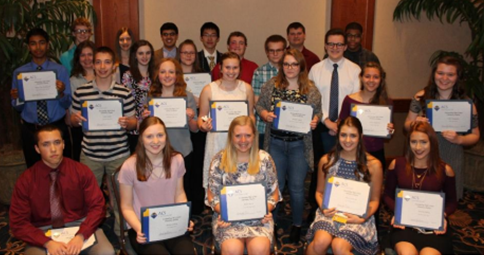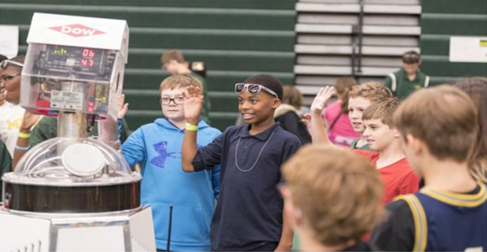 Above: Kids at Great Lakes Bay STEM Festival hosted by the Midland ACS at Delta College.
Left: The winners of the 2018 Outstanding High School Chemistry Award from the Midland Section.