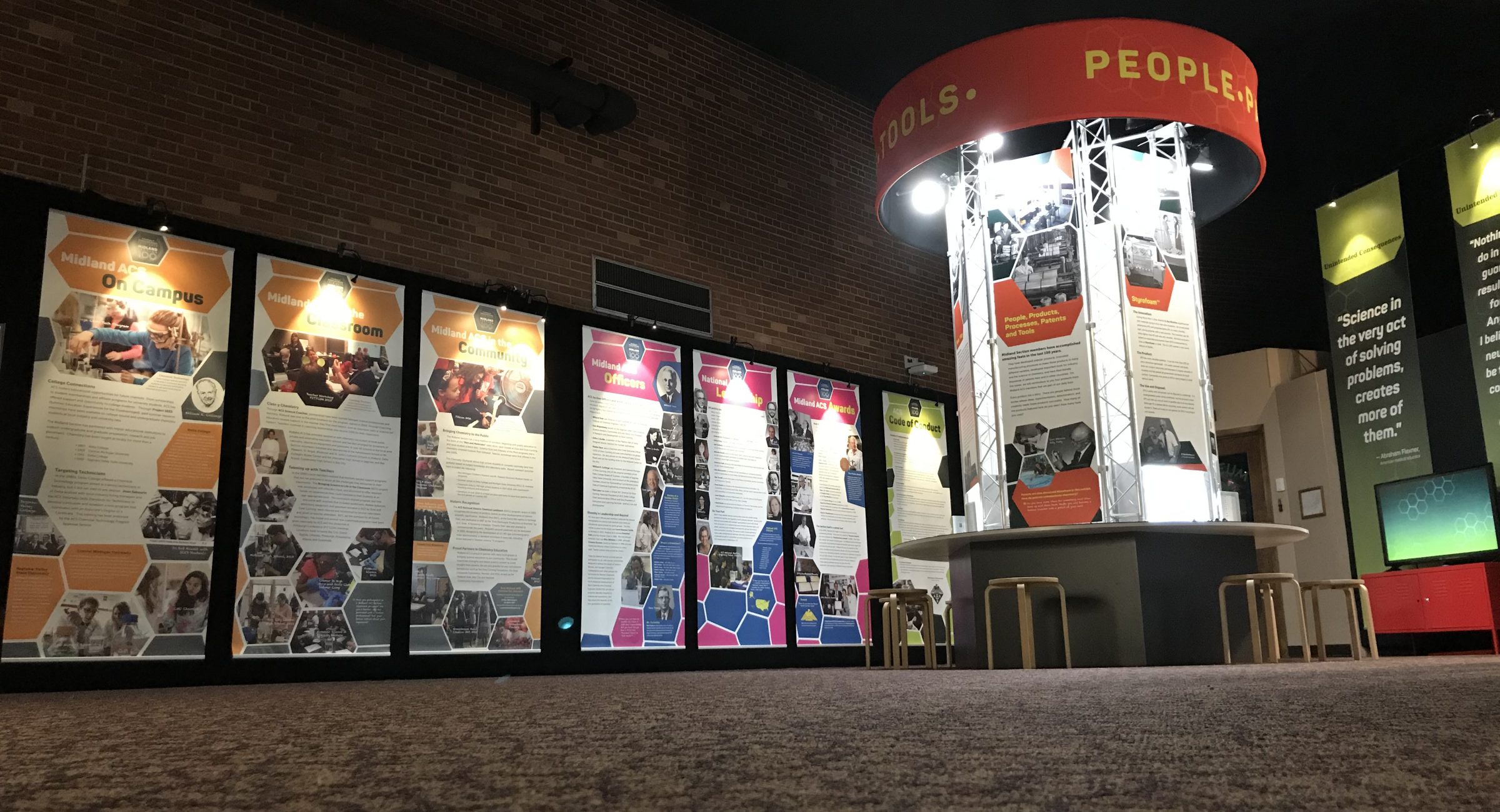 Welcome!
On this website, you will find resources about the past and present accomplishments of the Midland Section of the American Chemical Society.
Check back frequently for new articles, event updates, and biographies of important figures in section history.
---
Up-Coming Events: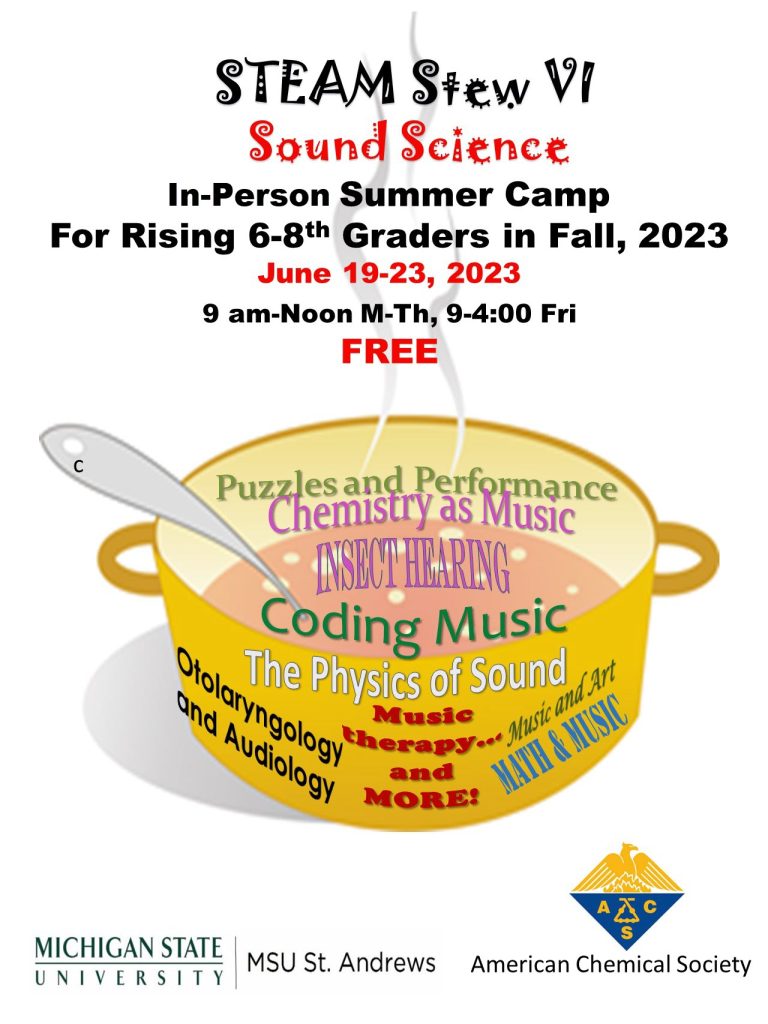 The Midland Section of the American Chemical Society ACS) and Michigan State University (MSU) are co-sponsoring a FREE in-person STEAM Stew VI "Sound Science" Summer Camp.
Scheduled for Monday June 19th – Thursday June 22nd; 9:00am to 12:00pm, and Friday June 23rd from 9:00am to ~4:00pm.
This camp explores sound and music, how they are produced and detected; students will learn how to play music on a keyboard and how to code and compose music on a micro:bit.
We have many stellar facilitators involved, presenting on topics from music therapy, bug ears, and the relationship between math and music, to making art from music.
We are also planning a small reception and performance at the end of camp on Friday. All students entering grades 6-8 in the fall are eligible, and the camp will take place on the MSU-St. Andrews campus in Midland. Please click the link below for more information!