Welcome Back!
COVID-19 changed many things, but our centennial celebration is not yet finished. Please continue to visit this website (and the main site for Midland ACS) for new articles and updates. 


COMING SOON to Rowe Hall
On the Campus of Central Michigan University


New Access to:
A Century of Science and Service: 100 Years of the Midland Section of the American Chemical Society
A Historical Exhibit with Activities, Videos, Artifacts, and Special Programs (More details to follow in early 2021)
Click HERE for a new article: "Past and Present: Pandemics in Midland and the Chemistry Connection"
Check out the new section on the 150th Anniversary of the Periodic Table, created in 1869 by Dmitri Mendeleev! Follow the "Exhibit and More" drop-down menu.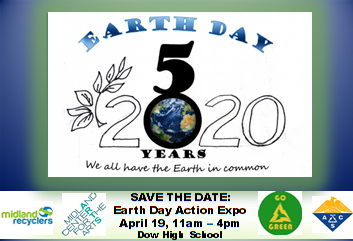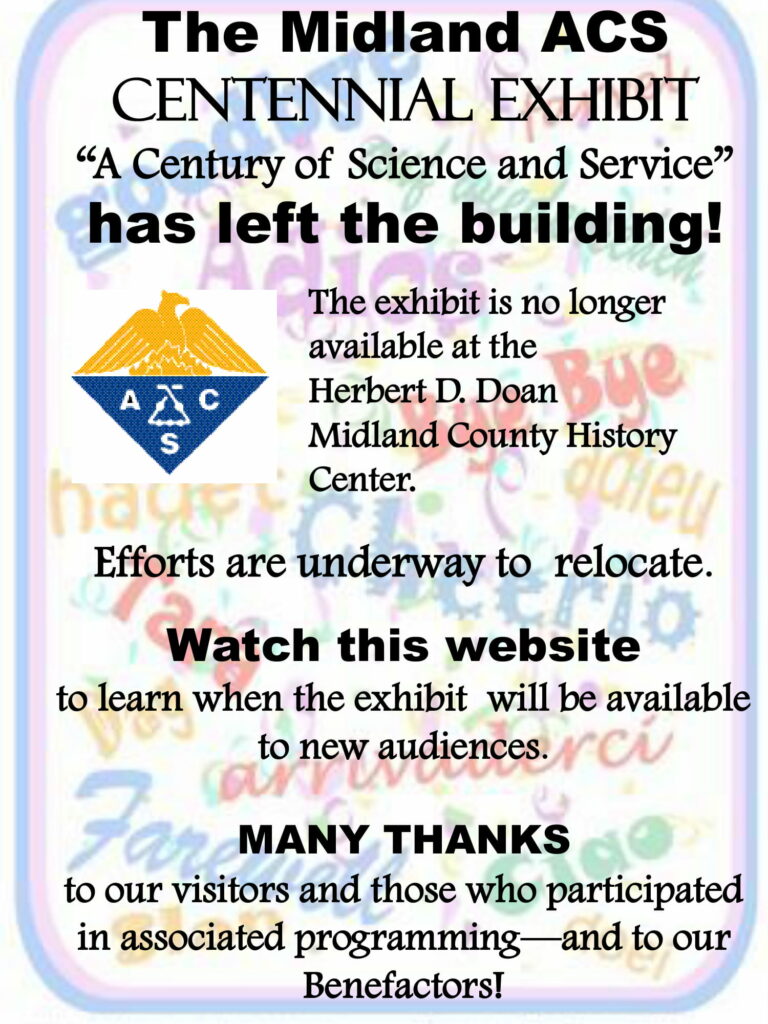 Now that the centennial exhibit display at the Herbert D. Doan Midland County History Center is over, Midland ACS is providing several versions of the exhibit for those who did not get a chance to visit, wish to revisit a particular part, or might be interested in hosting all or part of it.
For a display of exhibit graphics, click HERE.
For a video tour of the exhibit as it appeared up to mid-July, 2019, click HERE.
For detailed exhibit photos as of September, 2019, click HERE.
Lapel Pins From the Midland ACS Centennial and 50th CERM
Shown above are 2019 centennial year pins, designed by John Metcalf, commemorating our 100-year anniversary and exhibit, and the 50th Central Regional ACS Meeting held in Midland.