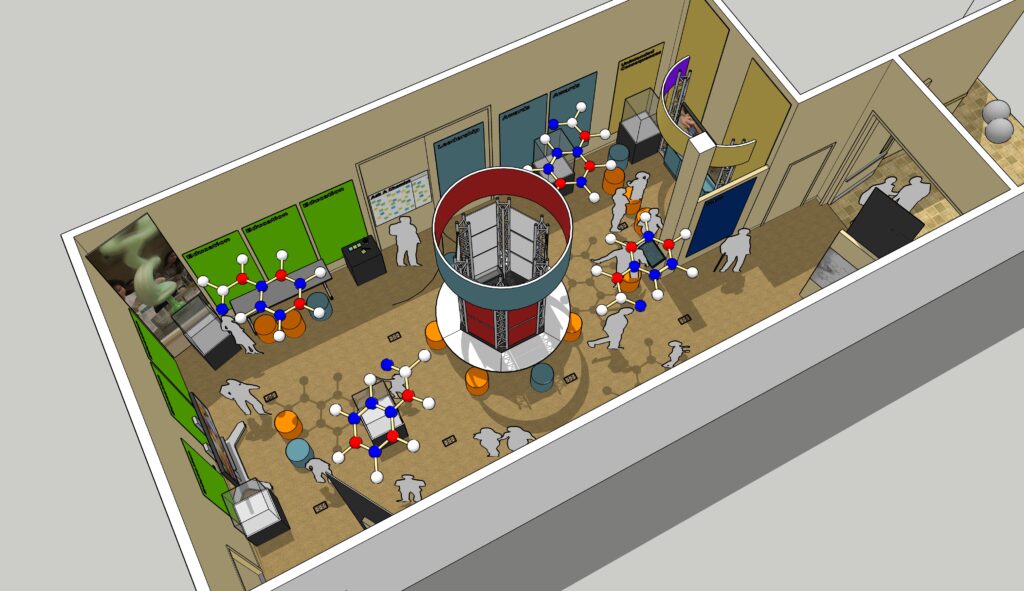 The Central Michigan University Museum will soon host this exhibit!
Click on the blog entry titles below to follow the progress of the installation!
---
Virtual Exhibit Still Available
Now that the centennial exhibit display at the Herbert D. Doan Midland County History Center is over, Midland ACS is providing several versions of the exhibit online. Explore the rest of the pages in the 'Exhibit and More' tab to see a display of exhibit graphics and a video tour and photos of a previous installation of the exhibit. A Traveling Exhibit Packet is also available.
May 2019 Exhibit Overview
The museum exhibit celebrates the 100th anniversary of the founding of the Midland Section of the American Chemical Society (ACS) in 1919. Each of the seven sections of the exhibit focuses on different topics concerning the section's history, members, and endeavors. Interpretive films and digital kiosks provide interactive opportunities. Sheets for two scavenger hunts also accompany the exhibit, designed to engage younger visitors.
The Introduction section gives a general overview of the Midland Section of the ACS and the centennial exhibit. The History section discusses how the organization was formed, how it matured, and how it has adapted to challenges since its founding. The Communication section outlines the various ways ACS members have shared information and socialized, and how the ability to collaborate remains an important aspect of chemistry. The Leadership and Awards section discusses the structure of the Midland Section in terms of leadership and the honors earned by the section and its members.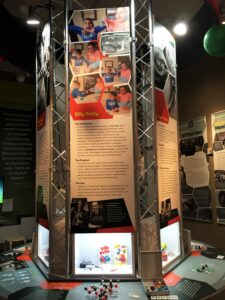 The Unintended Consequences documents how ethics and environmental responsibility remain essential parts of the ACS and chemistry as a whole. In the section titled People, Products, Processes, Patents, and Tools, there is a discussion of how chemists conduct research, make new discoveries, protect their work through the law, and share data with the scientific community and the general public. This section also highlights four important products in Section history using hands-on molecule-building. Lastly, the Education, Outreach, and the Future section summarizes how public outreach, teaching, and chemistry advocacy have evolved in the Midland Section over time and continue to influence section activities and values.