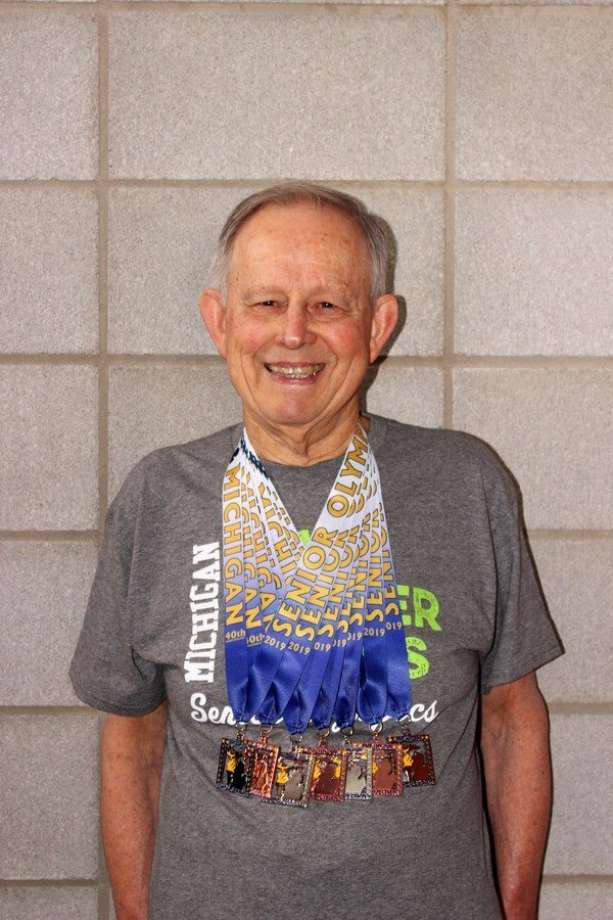 Wendell L. Dilling (1936 -) has been involved with ACS since 1963, totaling 57 years of service at the local, regional, and national levels. As a present and past director and historian of the Midland Section, Dilling is often recognized as the resident expert on section history. He has also served as councilor for 21 years, general committee chair for the 1978 Fall Scientific Meeting, chair of the first regional meeting hosted by the Midland Section in 1982, and Section chair in 2000. During his chemistry career, he served at Purdue University, The Dow Chemical Company, and Central Michigan University. His research led to 64 publications on synthetic and mechanistic organic chemistry, photocycloaddition reactions, bishomocubane chemistry, atmospheric and aquatic environmental photochemistry, and biological ene reactions.
In addition to being a successful chemist, Dilling is also an accomplished athlete. Since 1967, he has bicycled over 123,000 miles. Talk about going the distance! He also rode 307 miles in the Michigan 24-Hour challenge in 1988. In the Michigan Senior Olympics, he has won 144 medals in track and field and bicycling from 2001-2019 and set state age group records in the hammer and triple jump in 2006.
In 2008, he and spouse Marcia established the Wendell and Marcia Dilling Chemistry Endowed Scholarship, which benefits senior undergraduate students in chemistry at Central Michigan University.