THE EXHIBIT IS OPEN! Please visit the Midland ACS Centennial Exhibit at the Herbert D. Doan Center located at 3417 W. Main, Midland MI, 48640. It is open Monday through Friday from 9:00 AM to 5:00 PM. Please see the "Public Outreach" tab above for special events and weekend hours.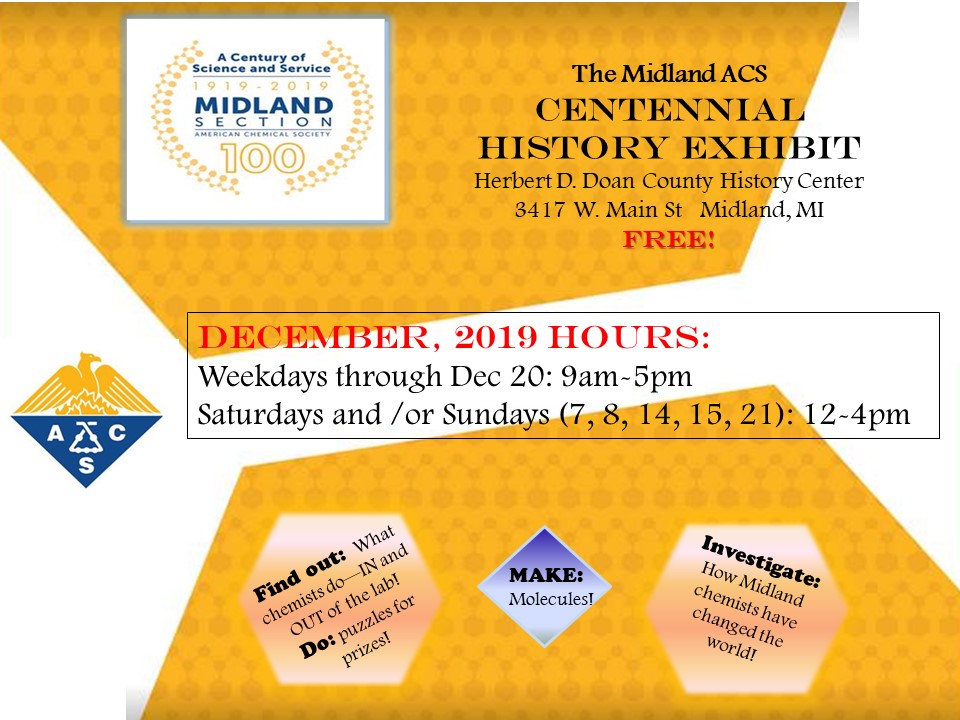 Follow this link to provide exhibit feedback.
To schedule a FREE museum visit for your group (Scouts, seniors, students, etc.) that will include a docent and a potential short hands-on activity and kid friendly puzzles and scavenger hunt's that could win you prizes, please contact Gina Malczewski (reginamalczewski@gmail.com).
Lapel Pins Are Available for Centennial and 50th CERM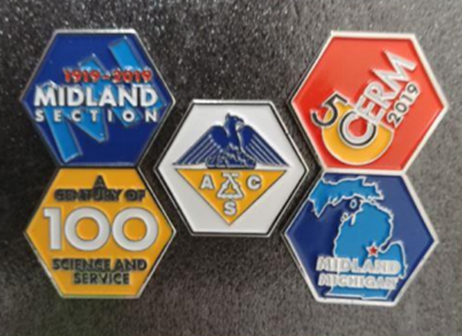 To commemorate this significant year in Midland ACS history, three sets of pins are available for purchase. The pins are metal with an enamel finish, and are 1 inch by 1 inch in dimension. The single ACS logo pin is $3.00, the double logo pins are $5.00, or purchase the complete set for $12.00. Proceeds will aid in funding for the centennial exhibit and related educational programs in 2019. Contact Gina Malczewski at reginamalczewski@gmail.com for more information or to purchase your pins.