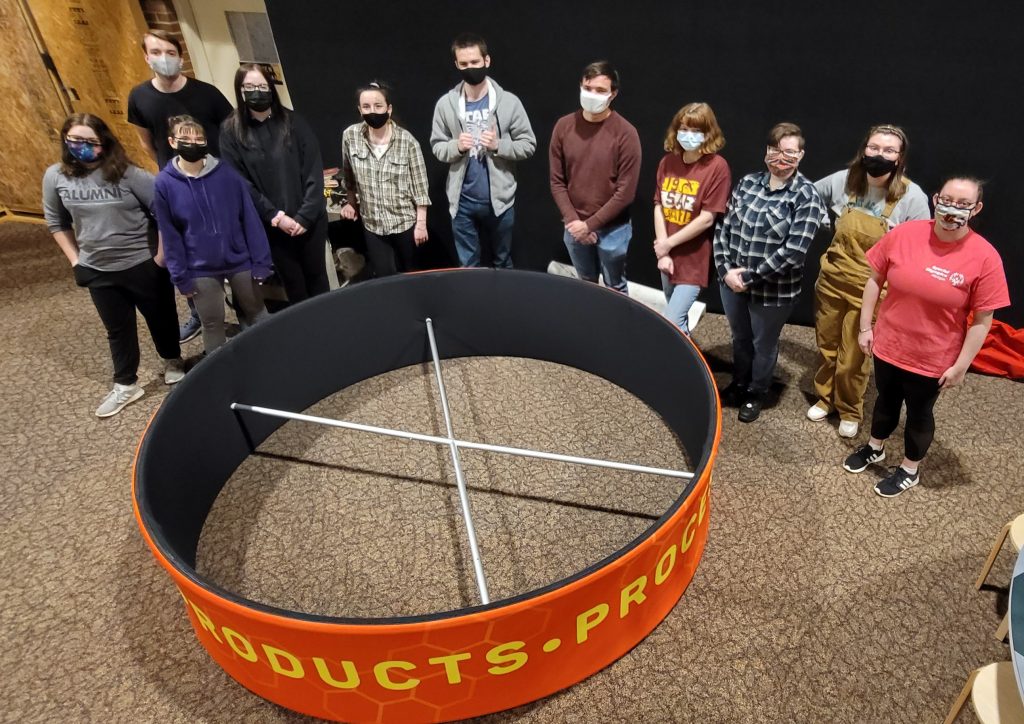 During a 'work party' last night, CMU students in the MST 315: Museums, Stakeholders and Communities course made great progress in the installation of the Midland ACS centennial exhibit at the CMU Museum!
These students completed tasks such as preparing walls for more construction, assembling monitors, and salvaging pieces from previous exhibits for use in this project. They were also instrumental in testing the setup for the exhibit's "tower"!
Thank you to all for your hard work!