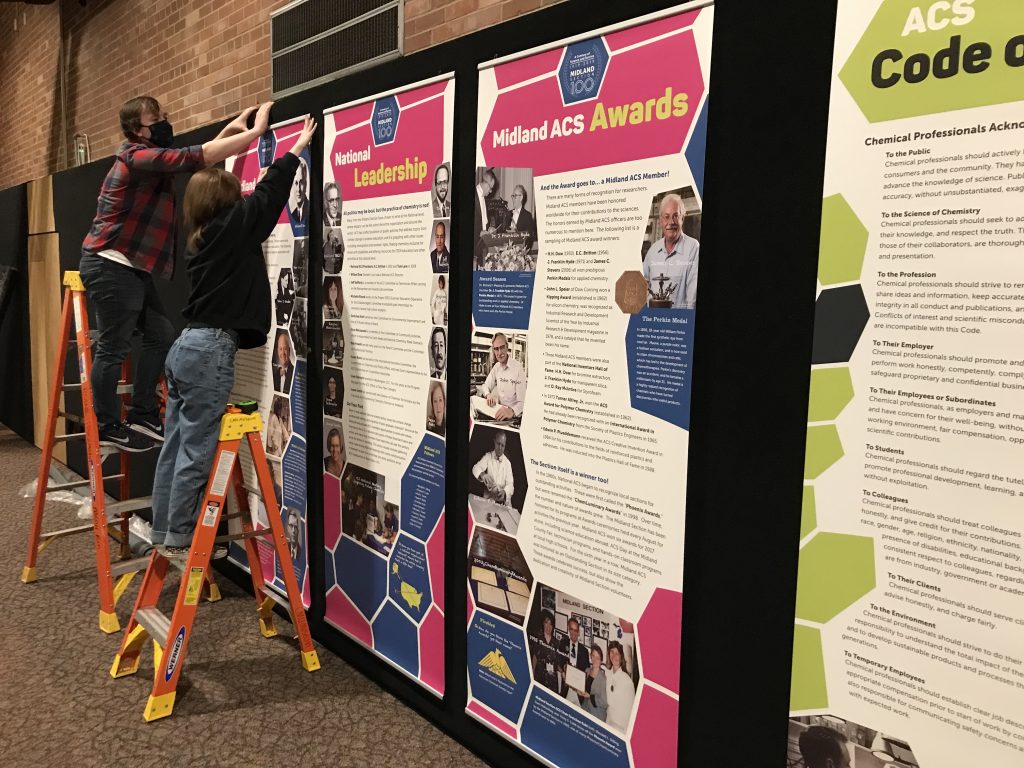 More elements for the Midland ACS centennial exhibit are emerging by the day at the CMU Museum! The lights are now on around the exhibit tower, in place to illuminate the interpretive panels and the interactive features which will be housed around the base.
Last week, Museum Student Assistants Isaac Hunter and Julia Burkholder assembled more exhibit panels – this time mounted on freestanding frames. They previously installed several hanging panels mounted to the new wall!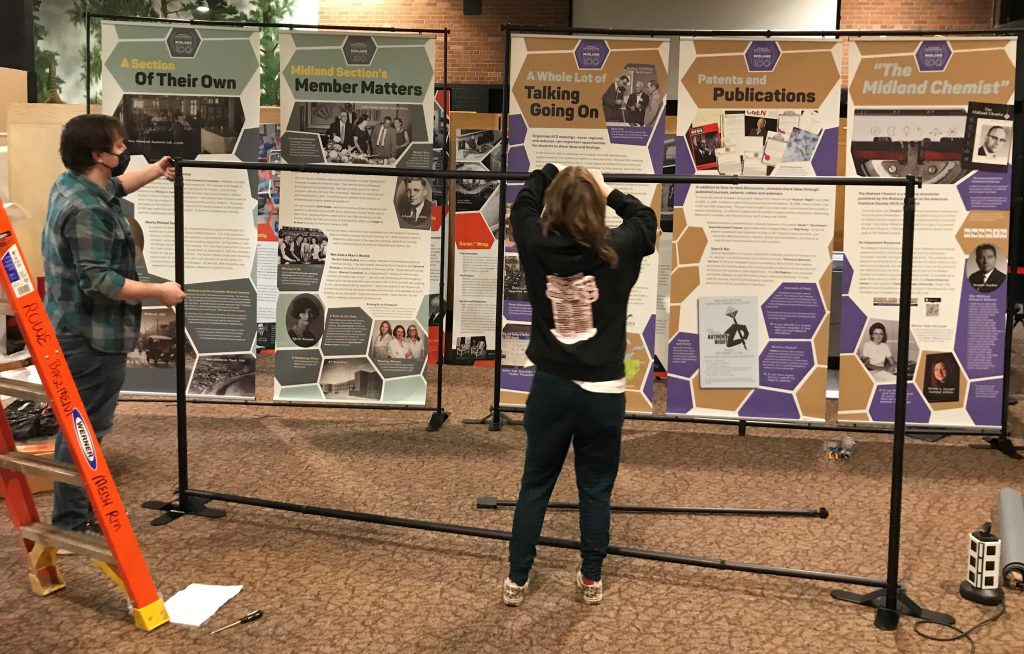 Julia also worked with Collections Manager Ron Bloomfield to arrange the exhibit's one-of-a-kind periodic table of elements on one wall. Visit the exhibit when it opens to take a closer look!